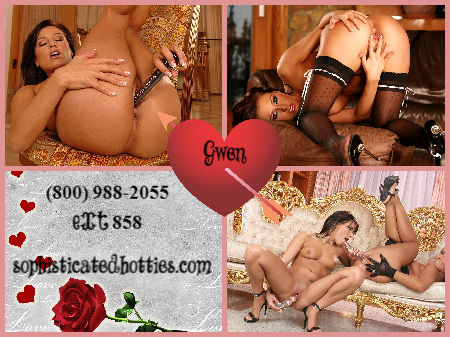 Hot Gwen here to up your roleplaying porn needs. See, all hot women like me find themselves in a situation where they are horny and the camera is rolling. My new boss is a bisexual woman married to a woman. We have been fuckig in her office for the last several weeks as she got settled in. Now, I had also been fucking Mr. Rodgers in finance. He was a talk man built like a brick shit house. And his cock is to die for. Nine solid inches of meat! I wasn't expecting my boss lady to want to eat my pussy after lunch. I had spent my eating time eating cock, and getting that salami right up my cunt! SO I was a cream filled delight. Happy with myself, noting to stop and pick up a plan B, I saw her finger wave me into her office! 
I had a cum filled pussy!
This is when I had to evade and tell her She couldn't eat my pussy! As she pulled my panties down she looked at me and said that she didn't mind dirty pussy. I laid my head back ad told her she didn't understand! My Boss lady began to eat my pussy and moan so loud I thought the whole office would hear her. She looked up at me from my cunt, and told me how much she missed cum. She had knew I was getting Fucked by Mr. Rodgers and needed advice. Everyone thought she was strictly clitty. Turns out she and her wife were looking for a man to fuck and get pregnant by. My Bisexual boss missed cock, and her wife wanted a baby. It was her chance to get a big fat cock. When she told me it had been five whole years, I almost fainted. I need dick every day. I am going to make sure her and her wife get that big Mr. Rodgers dick!