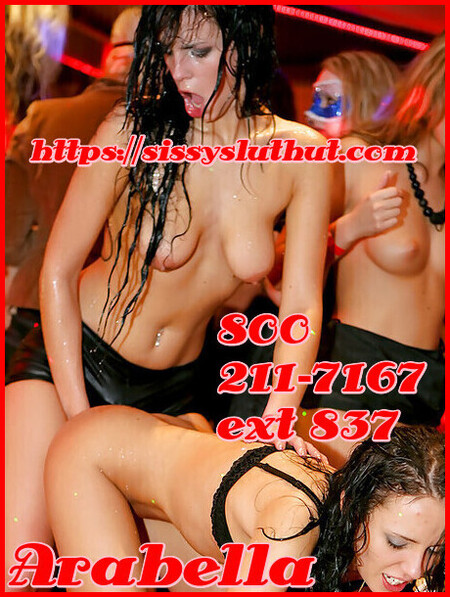 I love a sweet little sissy! Especially one that can handle a huge cock!
I love that excitement they get when they feel those silky panties for the first time or how sassy they get when I dress them in their very first cinched up corset.
Put a pair of stilettos on the girl and you have an instant diva!
I had such a sissy and he was so wild and loved playing games and was one of my best phone sex sluts!
We would get all dressed up and go downtown to the tranny bars and he was so hot, he could convince everyone that he was born a tranny but when it came time to take a cock he would pucker those cheeks tighter than virgin at a pickle festival!
So some of my tranny friends thought it was time to teach my cum slut whore sissy a lesson!
They cornered him in the bathroom one day and just started teasing him and sucking on his cock!
They eased their tongues back and forth between his balls and his puckered tight ass hole. He was loving it so much, he didn't even mind it when I got behind him and started fingering his tight little fuck hole!
After I got him loosened up a bit, I switched with my girls and took over sucking that meaty cock while he got a surprise tranny cock deep in his tight ass!
He let out a huge scream but then his cock started to throb like never before and he started pushing back into that long thick piece of she meat!
Turns out my sweet sissy is a nasty freak diva singing "I love anal fucking" as loud as he can for the whole world to hear!