Your desires require some dirty phone talk with Erica, a qualified Mistress. You have a certain dirty need and you feel embarrassed about this need, don't you? Your a nasty freak that needs to pump a load off into high heels. Not any high heel will do, will it? No, of course not, you need them to be expensive designer high heels with an intoxicating aroma of fine leather. Oh but it is not only the fine leather smell, you also need them to smell of the feet that have worn these heels. That sweaty scent mingled with the leather gets you so hard.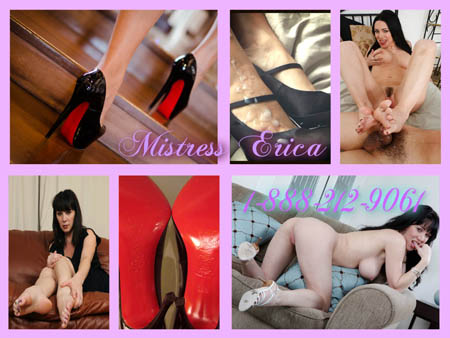 I have heard it all before and have experienced many leather, shoe, high heels, boots, and gym sneaker pumpers confessing the need to me. I have experienced getting these men off using my feet, in the various forms of desire. I am experienced in torturing your cock and balls using these instruments of desire.
A shoe job, or heel job is basically masturbating into a pair of heels or shoes with involvement of a woman. I will assist in masturbating you into my shoes/ heels/boots whether using my proverbial hands or feet. You will kneel before me and lick my shoes clean of your cum. I will make you drink your cum from my heels or make you pump into the cum filled mess you left in those heels or shoes.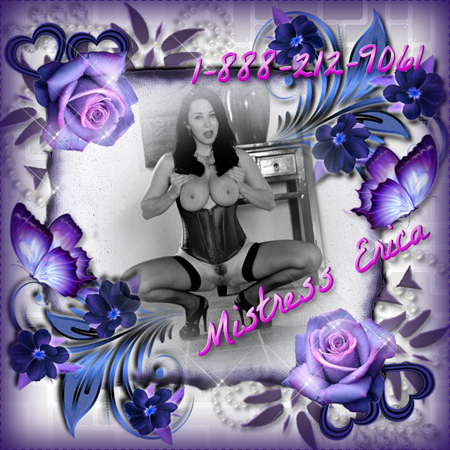 Once you hang up with me you will have made a nice mess or two (I prefer that you make more than one mess) in our sessions. This is mainly due to my desire for you to use your own cum to further in your tantalization. I have had slaves that would call me from their office as they snuck their secretaries' shoes to sniff or masturbate with. I look forward to gaining a few more slaves.