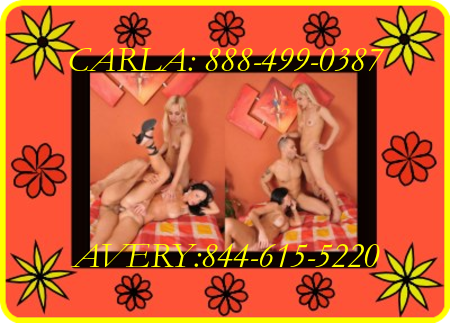 Do you enjoy 2 girl phone sex calls? Then you should try two special girls. Avery and I are not only best friends who work and play together, but we also have pretty dicks. That's double your pleasure! A couple times a week we go trolling for cocks. We enjoy that surprised look on a guy's face when he realizes that the two chicks he picked up at a bar have dicks. They may be shocked at first, but trust me, Avery and I have never been rejected. Straight men take one look at our pretty faces, nice racks, and fall to their knees to worship our pretty cocks.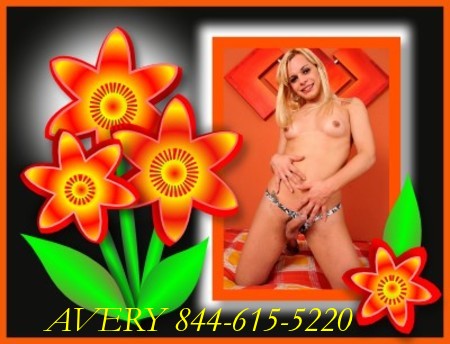 I'm a top; Avery is a bottom. So often I fuck a guy while he fucks Avery's tight little ass. Last weekend we went clubbing and picked up Angelo, a cute little Cuban guy who thought his bucket list dream of tag teaming two women would finally be a reality. Well, two chicks with dicks is still a hot dream cum true. As soon as our mouths were on his cock, we had his attention. He was not leaving. He was soooooo hard, I thought his balls would burst from the pressure. Two mouths are always better than one. Avery moved to his ass. Apparently our Latin Lothario never had his salad tossed before. He was moaning and squirming all around as her tongue jetted in and out of his ass.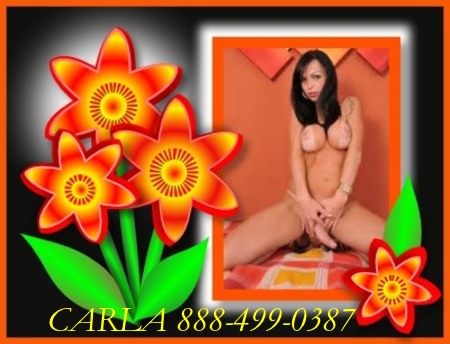 He was drowning me with pre cum as Avery rimmed his ass. His Cuban missile wasn't going to last long, so Avery spit on my cock, and I slide it up Angelo's virgin asshole. So tight. Avery slid under us to polish his knob as I fucked his ass so hard my balls left bruised his ass cheeks. I love popping anal cherries. I filled his tight ass up with a bucket load of cum, which Avery of course slurped out of him. We fucked in every position conceivable. I think we out did the Karma Sutra! Angelo loved getting fucked in the ass and fucking in the ass. We may have converted this Latin lover into a sexy little shemale loving switch.
You may think you are straight, but until you have experienced a 2 girl panty surprise, you can never be secure in your sexuality. We have been known to turn the straightest of men into tranny loving, cum guzzling, whores.