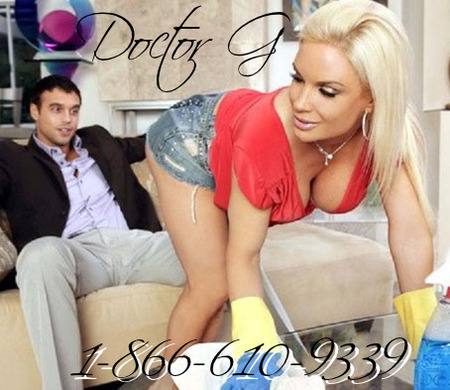 We have been working on this for some time now. He has wanted to fuck her since he hired her and every time she comes over to clean his house he watches her from a distance. He is unsure how to approach her and the entire time he fantasizes about her. What does her pussy look like and taste like? What would it feel like to suck her nipples into his mouth making them hard while his tongue flicks them? What would it feel like to have her under the weight of his body as he drives his cock home? Would she moan and call out his name? Or would she simply whimper?
Inevitably he keeps it all bottled up and when she leaves he spends hours masturbating to images of her in his head.
Today I went to his house and played the part of his maid. Cleaning and teasing him while encouraging him to act upon his desires.