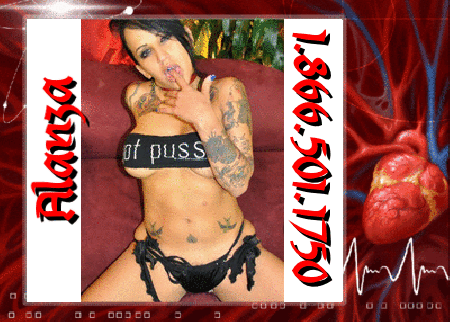 Here we are laying in bed, smoking a cigarette, covered in sweat, breathing heavy and smelling of cum. Everything seems fine to you, I wasn't at all what you expected. It was sex just like a million other times only I have less limits and restrictions then any other girl you have been with. Some how you imagined that it would be different. But in just a heart beat things can change and you are about to find that out first hand, up close and personal.
You roll over and tell me to go make us a drink. You slap my ass and call me "sugar" or "darlin' or something like that.
In an instant I see black. Who the fuck do you think your talking to? Some sweet little frills and lace bitch that you tell what to do?
Sitting up I punch you hard square in the jar and tell you to get up and get me a fucking drink.
You kind of snicker thinking it is funny that I got all worked up. And you get up to get us a drink.
When you get back the bondage gear is out and set up. Of course you think it's for me but are you in for a surprise!
As you sit beside me to hand me my drink, you hear the clank of the first steel cuff that is connected to the bed and your eyes get wide as my wicked grin registers in your mind.