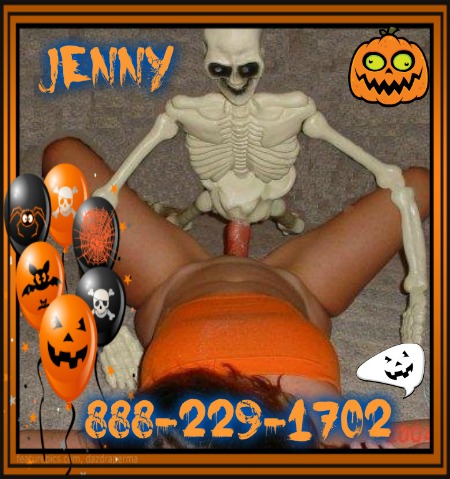 I went shopping for my Halloween costume this week. I picked out a cute sexy skeleton outfit that fitted all of my curves and had glow in the dark bones. There were cut-outs for the nipples so they would protrude through the bones. I planned to do my make-up and wear a black cape. Last night when Daddy got home, I decided to model it for him. I came twirling into the room trying to look all spooky.
Daddy didn't seem to think it was so scary though. "Come here, Pumpkin." he laughed, grabbing me in a hug. That costume is giving me the big bone." He pinned me to the floor, kissing me, and flicking my exposed nipples. "I don't want all those boys trying to get some candy." "Oh, Daddy." I giggled. "You know this all belongs to you." Daddy buried his head between my thigh bones and licked my skeleton pussy. I felt his long, bony digits penetrate me and I moaned, reaching for his cock bone and guiding it towards me. My pelvis lifted, beckoning him, and my coccyx was in the air. I felt his big Daddy boner touch my haunted cunny and sink deeply. He was like a man possessed as he fucked me furiously. "My candy." he moaned. "No other bones allowed in my little skeleton." My pussy stretched wide as his balls slapped hard against me. I felt him swell inside of me as he spilled his daddy seed into his young daughter.
"Trick or treat, Daddy." I laughed. I can barely wait until Halloween to see if I have this same effect on other daddies. I think I'll be getting lots of treats and maybe a little candy, too.